At TAPC our key asset is our people, they form our fabric, they create our culture and they make TAPC the success we are today. This is no coincidence.  Staff are not simply selected for the expert technical skills that best serve our customers and the business, but for their attitude to success, their integrity, and their ability to work in, and as part of a close knit team. 
TAPC commits to its people and makes every effort to enhance and develop their skills; offering a career path that matches ambitions wherever possible. We support individuals to become the person they strive to be through mentorship or via the EGL Graduate Program. Our aim is to provide career opportunities and support individuals whilst delivering excellent customer service and building value into the TAPC brand.
Tim Allen
Senior Process Engineer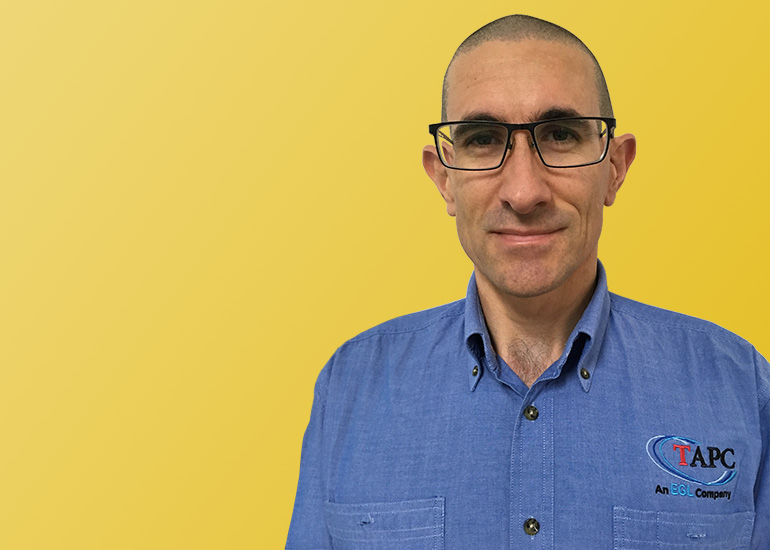 As a senior process engineer, Tim's expansive set of engineering skills also helps EGL mitigate risk. Risk and precision are fundamental to delivering great work to protect the environment, its people and the EGL brand.
His ability to engage with all levels of people across the organisation allows him to use his strong people skills to empower and help co-workers better understand risk management and precision in the work they deliver. "I enjoy working with our skilled teams to find innovative outcomes to complex and emerging environmental issues across a range of industries," says Tim.
Creating a cleaner environment is important to Tim and ensures the work he produces makes a positive impact to the environment. At EGL he values the opportunity to be involved in all aspects of each project from number crunching, designing, and optimising the product.