Site audits & inspections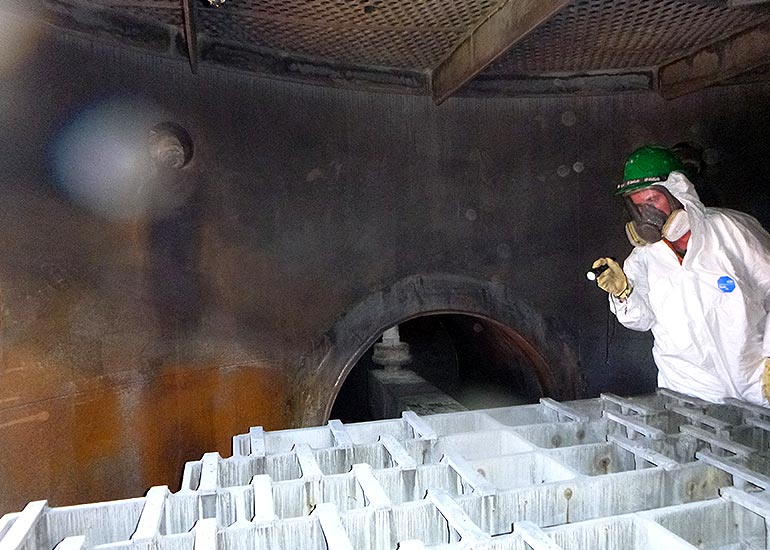 Demonstrating trust in TAPC's unmatched specialist expertise and knowledge, many of our clients engage us to evaluate their equipment performance, identify issues and provide recommendations for maintenance and performance improvements. Our engineers have undertaken hundreds of inspections and audits throughout Australia, New Zealand and South-East Asia.
TAPC inspectors are trained to examine your unit and report findings using comprehensive guidelines. Findings are then reviewed by a specialist TAPC engineering team to ensure that our final written recommendations align with your long-term objectives.
Conditions requiring immediate repair are identified, along with recommendations for mitigating potential future issues and upgrade options for improved performance.
TAPC engineers are always here to help. Email us or phone on 1800 424 269 for a free consultation. You can also visit our FAQs page for more information.
Our team of experienced and proactive experts resolve challenges by delivering tailored and unique solutions to meet your current and future facility needs.
Safety & Continuous Improvements
We analyse not just results, but also the systems used to achieve them.  We continuously drive improvement in all areas of business, through targeted investment in IT systems, training and staff engagement.
Our world-class inudstry specialists will be right beside you from concept through to installation, maintenance and service.